EVER FANCIED WRITING A BOOK?
 Next Chiswick Creative Writing Workshop for Beginners
Tuesday 25th September from 9.45-1pm
Meanwhile, we are delighted to announce a one-day workshop in the beautiful Derbyshire Peak District on Sunday 2nd September from 9.30am to 6.30pm.  
Informal and engaging, the one-off session will share insights on plot, character, dialogue, using your senses to bring your writing to life, and great openings.
The workshop is limited to 10 participants to nurture a supportive setting.
No pressure to share - join in or just listen
Cost £50, to include a copy of Diane's latest novel, Moondance, coffee, brownies, a sandwich lunch and a glass of Pimms to finish...
Click here for more details about the Derbyshire workshop on 2/9/18 and booking
Feedback from our sell-out series of kitchen-table workshops in West London:  
"Thank you for a fantastic and comprehensive beginners' course on creative writing. It was wonderful." "Such a fab workshop, so much fun! Look forward to the follow-up."
"Became aware that I have more imagination than I thought, an extraordinary discovery. Felt safe to share."
"I'm going straight to the coffee shop to start writing!"
"Great way to get those creative juices flowing"
"Inspired me to write again"
"Eye-opening and inspirational morning ... worth every moment"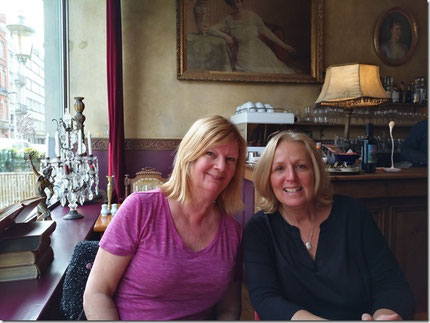 A series of one-off, informal and engaging sessions for beginners. Using fun and simple exercises, we will sit with you around my kitchen table and share our personal tips on the creative writing process. How do you develop and portray effective characters? How do you write authentic-sounding dialogue? How on earth do you begin to tackle the plot of a 100,000 word novel? We will help you build scenes and chapters, using your senses to bring them to life. NB. we will write bits and pieces along the way, but there will be no pressure at all to share unless you want to!