DIANE CHANDLER AUTHOR
WINNER OF THE PEOPLE'S BOOK PRIZE FOR FICTION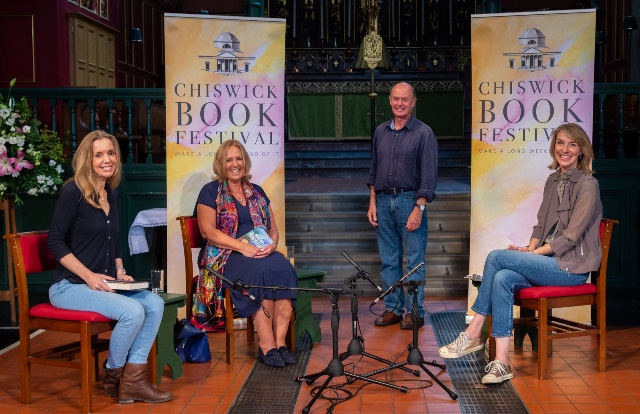 ---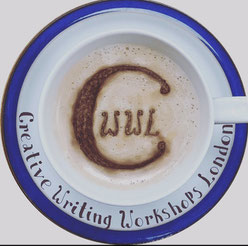 * News from CWWL *
Following recent enquiries, we are now offering in-house Corporate Events to support Team Bonding and Wellbeing. Contact me for more information
Plus, our fourth annual Summer Competition 2023 open to anyone who has ever done one of our workshops - around my kitchen table or online, has attracted 26 entries! Judging is now underway with winners to be announced at our annual CWWL garden party in September.
Our third Summer Competition 2022, attracted 20 entries
First Prize - Eliza Frayn : The Last Colour
Second Prize - Astrid Wilson : Memory of Foss
Joint Third Prize -
Kate Vick : Ho'oponopono in Berlin and
Sam Jayasurie The Gift Which Keeps on Giving 
Prize winning entries are posted at Blackbird Books here : https://www.blackbird-books.com/blog-1/digitalpublishingblog/
Below are photos of our 2021 September garden awards ceremony in Chiswick
https://creative-writing-workshops-london.jimdosite.com
---
NOVEL 
ONLY HUMAN
Published by Blackbird Digital Books
 Order here from Amazon or Waterstones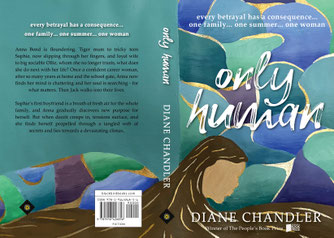 Every betrayal has a consequence... one family... one summer... one woman
Tiger mum Anna, who gave up her career to build the perfect home life in London's leafy Chiswick, is shocked to the core when she discovers that her husband of 20 years is having an affair. Her daughter meanwhile is transforming into a tricky teen chopping at the apron strings.
Then Jack walks into their lives. Sophie's first boyfriend is a breath of fresh air for the whole family, and Anna gradually discovers new purpose for herself.
But when more deceit creeps in, tensions soar, and Anna is propelled through a tangled web of secrets and lies towards a devastating climax.
Early reviews:
Just wonderful - absolutely without question one of my Books of the Year
Being Anne, Romantic Novelists Association Media Star of the Year, 2019
Now and again a book comes along that is so special you want to shout about it from the rooftops. Only Human is that book for me. 
The Book Magnet, book blogger
This is a stunning  book. Compelling, beautifully written, moving, believable. The kind of dramas we all face (or wish we did!)
Pam Billinge, author
I'm not surprised at all that Diane Chandler's Only Human has made the long list for the Not The Booker Prize. I adored this fabulously written book from the first page, falling in love with Anna immediately and feeling a connection with the whole family scenario... I could read it all over again and was quite saddened when it ended.
Goodreads reviewer
Intelligent, sophisticated, intense...the kind of book that I couldn't tear myself away from. If you want an intelligent, highly charged and pitch perfect portrait of middle class life and marriage, look no further 
Linda's Book Bag
This book occupies that elusive middle ground been literary fiction and the best of popular fiction, compulsively readable but quite beautifully written
Goodreads reviewer
Wow! Diane Chandler knows how to tell a story! Starts as it intends to go on, with an emotional punch. An easy five stars for me. 
Chataboutbooks, book blogger
---
How can you long for someone who doesn't exist?
Cat has always been in control of her life. Happily married to Dom, but flying high as a political lobbyist, she dismisses his desire to start a family ... until she herself is ready.
But what if it is then too late?
"An absorbing tale of romance, idealism, love, success, human frailty, vulnerability and imperfection... Chandler does not miss one twist or turn of the emotional rollercoaster that is an infertility journey"  
BICA JOURNAL OF FERTILITY COUNSELLING
"Utterly beautiful... an outstanding novel that completely bewitched me from start to finish" THE BOOK MAGNET
"Insightful, poignant and profoundly touching"
WHAT BETTER THAN BOOKS
"Chandler has created a masterpiece in wrapping a highly sensitive, emotive storyline with scenes of warmth and humour...will tug at your heart and never leave your mind"
KRAFTIREADER
"This novel will stay with me forever"
THE ADDICTION OF BOOKS  
---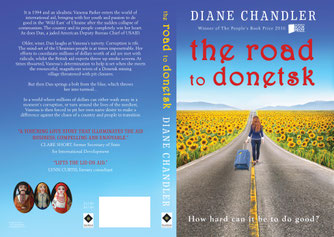 The Road to Donetsk won The People's Book Prize For Fiction 2016.
It is 1994 and an idealistic Vanessa Parker enters the world of international aid, bringing with her youth and passion to do good in the 'Wild East' of Ukraine after the sudden collapse of communism. The country and its people completely win her heart. As does Dan, a jaded American Deputy Bureau Chief of USAID...
"A touching love story that illuminates the aid business. Compelling and enjoyable." 
CLARE SHORT (former Secretary of State for International Development)
"Lifts the lid on aid."
LYNN CURTIS, literary consultant
"I felt for the characters, their pain, their frustration, and their joy... it had the kind of emotion that keeps me turning the pages of a book long past when I should have put it down."
US ONLINEBOOKCLUB.ORG 
main photo credit www.chiswickbuzz.net
---