Creative Writing Workshops London...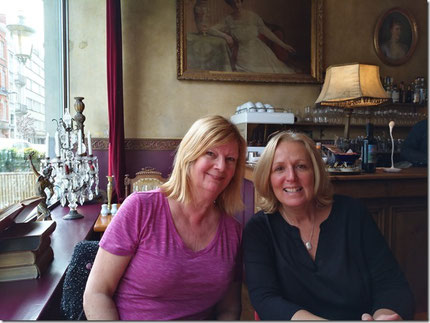 EVER FANCIED CREATIVE WRITING?
Publisher, Stephanie Zia, and I run
 Creative Writing Workshops London
"There's something about the relaxed atmosphere they create
which helps to loosen the anxieties of writing" 
With a series of new online one-hour workshops
Join us for a series of fun, one-hour workshops online.
Choose the themes you would like to explore, from Character, Dialogue,
Plot, Using the Senses, Writing from Life, Creating Emotion in your Reader,
Setting, and others... Every week we will introduce you to an aspect of one of
these themes - with a warm-up, a mini-lecture and a couple of simple, fun
exercises:
 CHARACTER FOR BEGINNERS:
and 
 DEEPER INTO CHARACTER:
[slightly more advanced] 
Click on date to book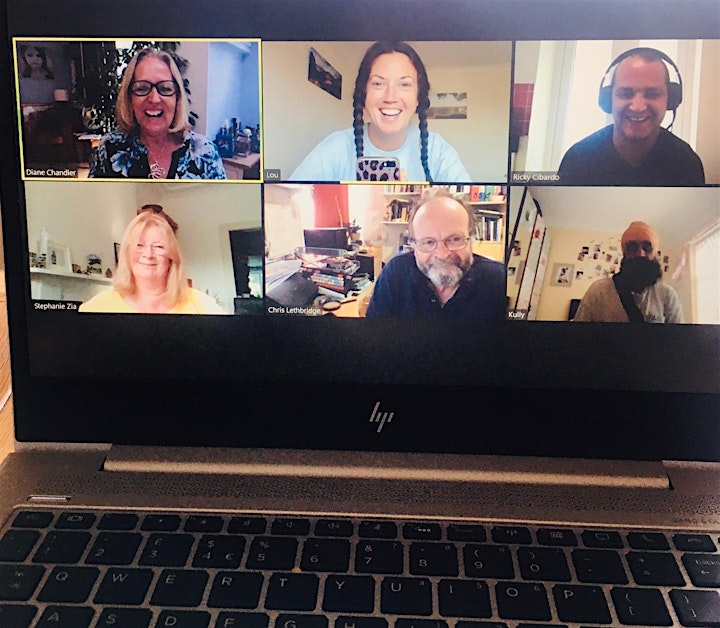 Since 2017, we have run a series of one-off, informal and engaging creative writing sessions. We have welcomed over 150 students around my kitchen table - many of them returning for our follow-up sessions.
Now, with social distancing in mind, we have moved online and developed a series of new workshops for writers of all levels. Dip your toe in to one which takes your fancy - or book up for all on offer. Dates and details will posted here as and when we run them - or contact me.
Using fun and simple exercises, we will share our personal tips on the creative writing process. How do you develop and portray great characters? How do you write authentic-sounding dialogue? How on earth do you tackle the plot of a novel?  We will help you understand how to build scenes and chapters, using your senses to bring them to life.
While we will write bits and pieces along the way, there will be NO PRESSURE TO SHARE unless you wish to. As our feedback illustrates -
Some feedback from our kitchen table workshops  :  
"Exceeded my expectations...cosy, intimate, yet professionally run"
"Relaxed approach gave me the confidence to read aloud which I've never had before"
"Booked it as a treat for myself and what a treat it was!"
"An absolutely brilliant course. Clear, concise, full of humour" 
"The lovely style of the workshop leaders, complemented by knowledge"
"Such a vibrant and dynamic class!"
"Inspired me to get back to my writing and approach it in a different way."
"All the exercises were so imaginative. No pressure. Supportive environment"  
"Very calm atmosphere. Felt open to share my writings."
"Booked it as a treat for myself and what a treat it was!"
"Very warming and welcoming. Great brownies too!"
"No pressure to read work but the relaxed approach gave me the confidence to read aloud which I've never had before"
"A wonderful morning and intro to creative writing, I truly enjoyed myself. What a lovely bunch of people. I've written the first line of my novel on the bus home."
"The most exhilarating three hours I've spent in a long while"
"Put me in such a good mood for the rest of the day and filled me with confidence, I would love to do the next one"
"I would highly recommend you - cathartic is how I would describe my experiences and I loved it!"
A very supportive and safe environment to share."
"Make it regular? Would love to come back"
"Thank you for a great session yesterday, I am already hammering out the narrative structure."
"Perfect for someone taking baby steps in creative writing" 
"Techniques that I can walk away with and keep trying"
"You both created a nurturing, productive and inclusive environment... though you made it seem effortless it was an extremely well-planned and considered workshop and I learnt a lot whilst thoroughly enjoying myself, which is rare"
"Friendly and welcoming atmosphere... no pressure to share"
"Thank you for a fantastic and comprehensive beginners' course on creative writing. It was wonderful."
"Such a fab workshop, so much fun! Look forward to the follow-up."
"For someone taking baby steps in the world of creative writing, this was the perfect start... my mind is buzzing with ideas"
"Thank you - I went for lunch afterwards and found myself writing again"
"Became aware that I have more imagination than I thought, an extraordinary discovery. Felt safe to share."
"I'm going straight to the coffee shop to start writing!"
"Great way to get those creative juices flowing"
"For the first time I understand Show Not Tell!"
"Inspired me to write again"
"Eye-opening and inspirational morning ... worth every moment"
"Loved the playfulness of it"